I was lying in bed when I received a text message from a friend at 12:30 in the morning. Our president of the Student Government Association, a white male student, used his Snapchat to alter an ad for blacklight mini golf to "black golf." The picture had circulated with Tiger Woods as the spokesperson, "welcoming his people." The administration of Washington & Jefferson College defined the posts as "offensive and inappropriate." They stated that "[m]any community members have expressed frustration and anger over this incident." But when I saw the two photos, I felt nothing. A part of me didn't even deem it necessary to respond to the text messages as these types of situations have become familiar to me.
This is a part of my life on a campus where 81 percent of the nearly 1,400 students are white, where only three to four dozen students are black like me.
On March 30, the day after the social media posts surfaced, Vice President and Dean of Student Life Eva Chatterjee-Sutton said in a statement emailed to the student body that "several steps" were being taken to review the actions and if the social media posts violated the college's code of conduct.
I am used to seeing racial insensitivity. I am used to accepting the fact that the perpetrators will never see consequences. I have grown accustomed to the fact that the color of my skin will forever be at the butt of someone else's joke, most likely those who are white. I have become completely desensitized to the ignorance that floods my college campus. So I closed my eyes and went to sleep without any second thoughts. Being publicly ridiculed no longer keeps me up at night.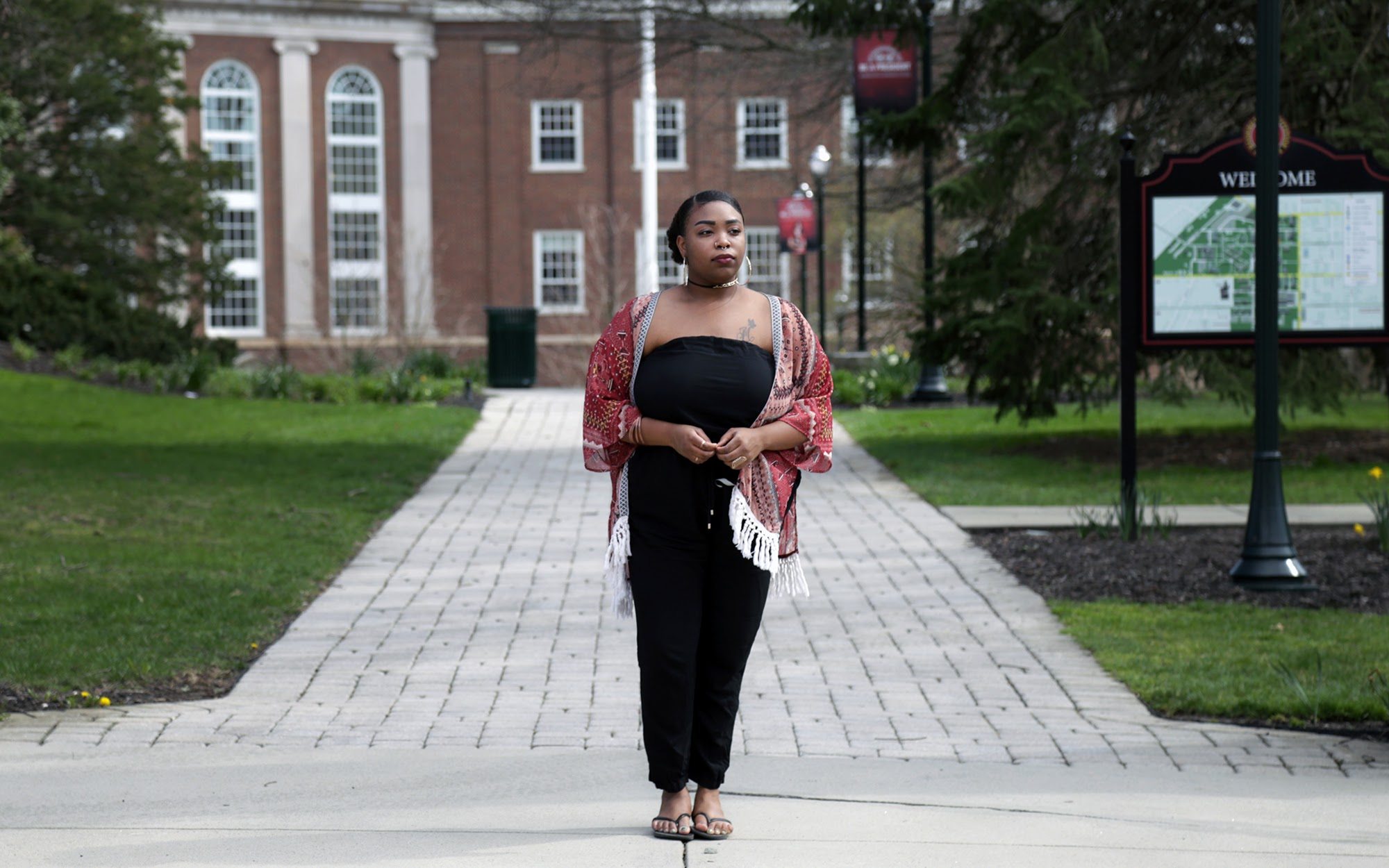 By the end of the next day, word got around that Nate Ecker, president of the student government, was to resign from his position. I wasn't aware of anyone's reactions to the news except from those who sat with me at dinner, the "black" table. Although previously not experiencing emotions at all, I was ecstatic. We were ecstatic. I was shocked that somebody would actually be held accountable for their actions. We were shocked.
As it crept closer to 7 o'clock, my relief that this man would be receiving his punishment soon turned into anger. I was furious because it wasn't the first occasion where black people were made to feel uncomfortable at this institution of learning, a place that's supposed to be our home. This incident was no different from when I had to explain to fellow classmates why they can't say "n*gga" in my presence. It was no different from when I watched my friend argue that she was not a "porch monkey" and it is not just a phrase. It was no different than when I sat in class as my professor questioned me about how I felt coming to W&J because he assumed my ghetto lifestyle varied from the suburban routine in Washington.
Ecker later released a comment, stating his deep regret and that he had meant no harm toward any individual or the efforts for a more diverse campus: "I wish everyone to know that I have the greatest respect for all people and feel that we are all made better by our diversity." He did not respond to my requests for comment.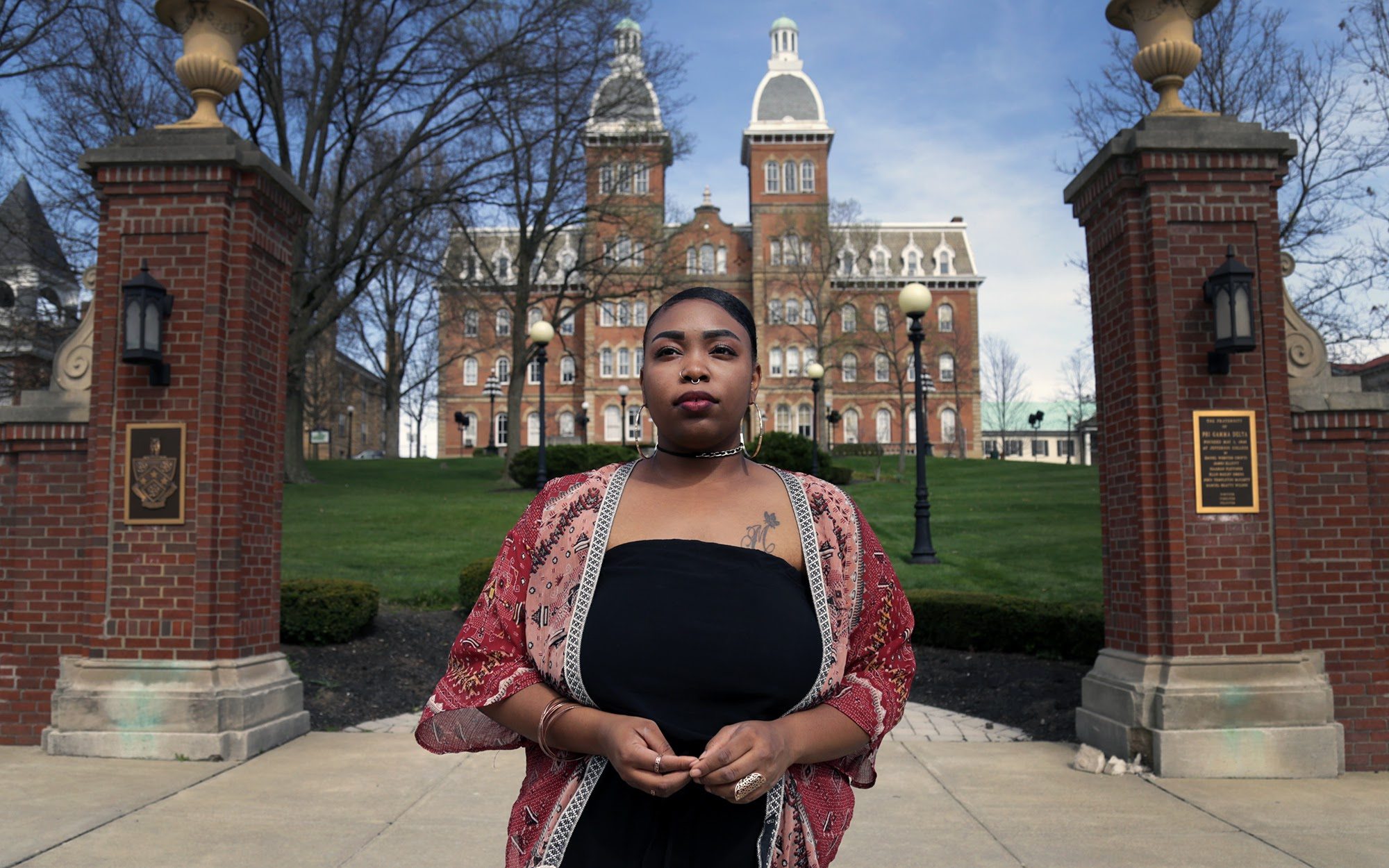 There is no resignation that would allow me to feel comfortable in my skin nor on this campus. There is no apology that he could write that would change the problem that is bigger than any Snapchat post.
The dean indicated in her statement that the executive board of the Student Government Association would be working on "plans to address campus dialogue around inclusion and respect." The proposed plan is set to be introduced at an April 13 meeting. But I've become intolerable of the constant "plans" that the institution claims they make. I have been attending W&J for three years and the same problems that I've encountered as a freshman — racism, insensitivity and ignorance — have followed me to the end of my junior year. So although the university continues to "plan," I can no longer look to them for solutions or guidance.
I'm still black. I'm still targeted as a joke. I'm still left on display for my fellow classmates, providing them with an opportunity to win popularity points by way of harassment. We've come a long way from lynching, but somehow we're still left to hang to be brutalized for comedic ends by our peers, by our staff and in our community.
Maia Ervin is a PublicSource intern. She is a student at Washington & Jefferson College. She can be reached at maia@publicsource.org.