When I was growing up, my mother made sure I was involved in every activity I could be. I took ballet lessons, art lessons, music lessons, attended engineering camp and went to camp where I learned to fluently speak Spanish. She did it to ensure that I did not become a product of my surroundings. As a young, African-American girl living in Lincoln-Larimer, being involved in many activities was a welcome escape from the sometimes stifling poverty and occasional violence around the neighborhood.
Sports were never on the agenda. Lincoln Elementary (my school) had teams, but in the 1990s, girls in our area participated in drill teams — a form of cheerleading that focused more on synchronized stepping. Sports were mostly reserved for the boys. If there had been a sports program for girls in our neighborhood, I'm sure my mother would have signed me up for that, too. Yet, the reality was then, as it is now: Sports programs outside of school for black girls are scarce.
And that's a problem. Why? Because black girls, who are are often overlooked in this area, need it most. I didn't find how important physical activity was until I hit college and gained 75 pounds, developed high blood pressure and was diagnosed with an underactive thyroid. While my condition is hereditary, its effects could have been lessened had I continued to lead an active lifestyle beyond grade school, a lesson that needs to be reinforced among young black girls now.
With 57 percent of American black women 20 and older considered to be obese, it's a necessity to start healthy habits young. Diseases that come from unhealthy lifestyles such as diabetes, heart disease and hypertension are rampant in the black community nationally. In 2014, nearly 45 percent of black women had high blood pressure or were taking medicine to manage it, according to the Centers for Disease Control and Prevention. For a group comprising just 6.6 percent of the U.S. population, the health of the black female community is in bad shape.
All the evidence and research translates into all physically active girls do better in school, friendships and relationships.
Black pre-teens and teenagers throughout Allegheny County are not exempt from the national facts and figures, and many are aware of how important it is to be in good health. The 2014 Healthy Allegheny Teen Survey reported that 14 percent of black teens in Allegheny County said they wanted to lose weight, while 14 percent were reportedly considered obese.
Most of the black residents in Allegheny County live within the City of Pittsburgh in neighborhoods such as Larimer, the Hill District, Homewood, the North Side, East Liberty and in the borough of Wilkinsburg. Many of these neighborhoods have midget football leagues — such as the Garfield Gators, the East End Raiders, the North Shore Stallions and the Wilkinsburg Twerps — teams where young boys, ages 5 and up, can hone their sportsmanship skills. There are also recreation centers like the Kingsley Association in East Liberty and the Ammon Recreation Center in the Hill District. However, leagues for girls are mostly found in more suburban areas. Boroughs and townships with predominantly white populations, such as Brentwood and South Park, have their own athletic associations where girls can sign up to play sports like T-Ball and softball.
Where are all the programs for black girls and why are communities not promoting them?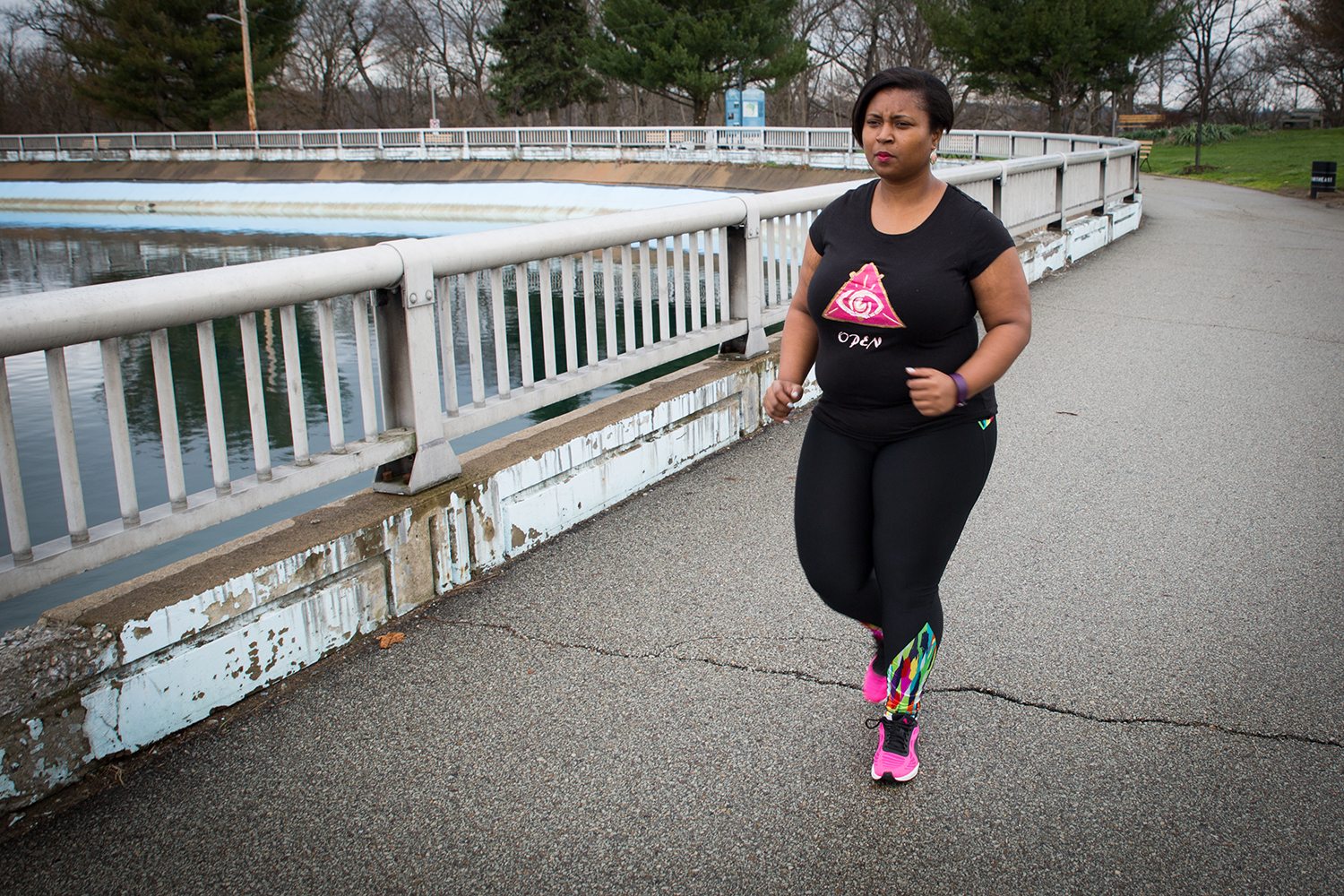 One reason communities with predominantly black populations are not promoting sports for black girls may be lack of resources. For example, the predominantly black community of Larimer in Pittsburgh's East End has an average median income of about $20,000 versus the primarily white township of South Park, which has a median income of $67,796. It's no wonder why funding for sporting activities would not be a high priority in Larimer. While the community is undergoing revitalization projects that promise to offer opportunity in housing and employment (and, in turn, wages), there are many other more pressing issues on the table. A girls' sports league may not be one of them.
I asked Meredith Colaizzi what can explain the lack of black girls in sports. She cited her experience as program director of the Western PA Council of Girls on The Run. Of the 1,314 girls who participated in 2016, she said only 92 were black, compared with 916 who were white. Girls on the Run, which incorporates running with activities to boost health and self-esteem, serves girls from third to eighth grade. The organization offers a spring and summer session and mainly recruits girls by word of mouth. "We offer to come and present to girls at [parent-teacher group] meetings and are very willing to come to any school," Colaizzi said.
I asked Meredith why she thought it was hard to recruit black girls. Aside from the fee, which is about $175 for each girl (though there is a sliding fee scale based on income), Colaizzi thinks lack of diversity with the coaches is also a deterrent.
"We don't have many African-American women that serve as coaches… Because of this there can be some hesitation [from] the girls' parents," she said. The organization strives to recruit coaches of all different backgrounds, however, black women are not participating in large numbers. Out of the 254 coaches in the Western Pennsylvania chapter for the upcoming spring, 16 are black. This has been a common problem for the black community as a whole because adequate representation often bolsters engagement and can be the difference in whether programs thrive or fall by the wayside.
Monica Garrison, the founder of Black Girls Do Bike, can also attest to black girls missing out when it comes to physical activity and having fun while doing it. Her organization welcomes riders who are younger than 18 if they are accompanied by an adult. "I can think of two occasions where we were joined by teenage daughters, and now my 9-year-old daughter comes along sometimes, " Garrison says. The organization recruits mostly by word of mouth and social media.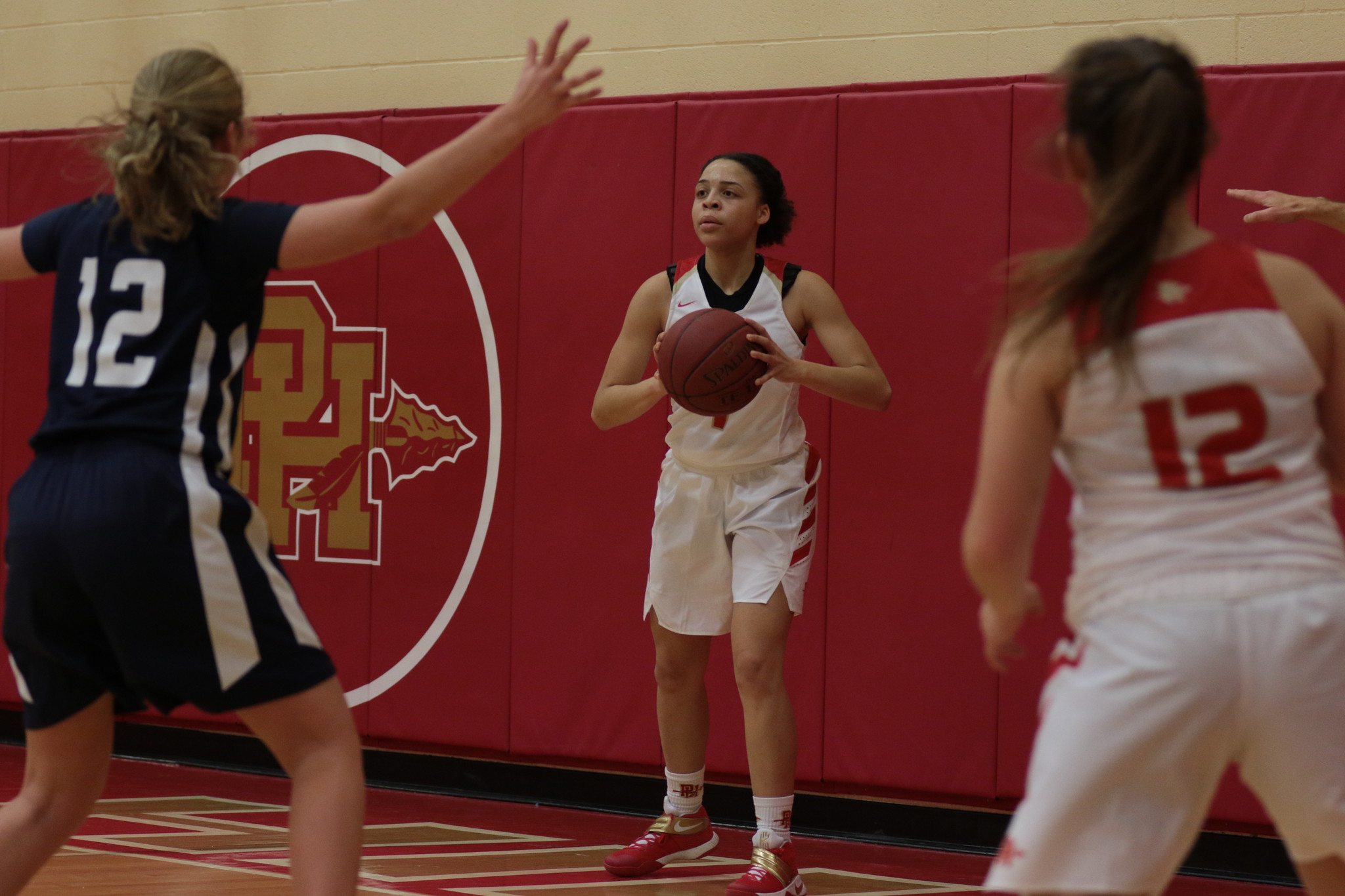 Ionie Banner, a senior at Penn Hills High School, is an example of a young black girl who has benefitted from an active lifestyle. She's an athlete, an AP honors student and a Carson Scholar, which is awarded each year to students who demonstrate academic excellence and outstanding community service. She slays in basketball as an off-the-ball guard for the Penn Hills High School Indians. When she was a kid, she took dance lessons at the now-famous Abby Lee Dance Company, which is known as the set of Dance Moms on the Lifetime network. Ionie even finds time in her busy schedule to volunteer with the Boys & Girls Club, giving back to a place that has helped her along the way by providing a place for her to release stress. She was recently accepted into the University of Chicago, where she hopes to study biology or psychology in the fall.
Ionie explained that an active lifestyle helped her get through a difficult time when her parents split up. She also maintains that physical activity is a regular part of her schedule even when she is not playing basketball. It helps improve her mood. "I go to the gym pretty often," says Ionie with a smile. "That's another thing that kind of helps to release my anger. I definitely do go to the YMCA when I get the opportunity during the season and then I try to go at least three to four times a week."
Ionie's parents had to seek out programs to get her involved. While school sports were readily available, outside organizations were not. Ionie doesn't think that there are enough affordable programs out there to engage young black girls. While she has participated in organizations like the Amateur Athletic Union (typically referred to as the AAU), she says, "It's kind of hard to find programs that are for girls just to go out, play and do stuff…especially that are budget-friendly and kind of helpful. I think this year we probably spent over $10,000… I know there's programs out there, it's just a matter of finding them and gathering the funds for them."
Where are all the programs for black girls and why are communities not promoting them?
As far as black girls participating in sports, Ionie believes that stigma may also keep some girls out. "I think it's kind of hard for girls to go and work out because there's so many things with society in how women can't look bulky but they can't be too big. So, it's kind of hard for a girl to say, 'Yeah, I'm gonna go to the gym and work out' without someone saying, 'Ew, you're not going to look right.'"
Karen Hall, who has been a head women's basketball coach for more than 20 years at NCAA levels, said she feels girls need to rise above these issues in order to look at the bigger picture. "I find it is important for adolescent girls to stay in shape because fitness is a form of discipline," she says. "Positive self-worth is built within, when adolescent girls feel good about themselves. From the standpoint of health, it could eliminate the possibility of being diagnosed with lifelong diseases, such as diabetes and high blood pressure. Maintaining a healthy weight is important to their muscular and skeletal frame. Athletics and daily physical activity helps stave off unwanted early physical issues."
Physical activity can make a difference for mental and emotional issues as well. And it is needed. According to the 2014 Healthy Allegheny Teen Survey, 5 percent of black teens surveyed reported they were limited in physical activities due to physical, mental or emotional problems. A quarter of the black teens stated that, at some point in the past year, they felt so hopeless for a two-week span that they stopped participating in regular activities.
Coach Hall says staying in shape helps girls to "stay focused and driven."
If the research and opinions of experts convey anything, it is that by the time they reach age 20, black girls may be suffering from health problems that could be easily prevented by giving them the resources necessary to succeed. However, it is up to the communities and physical activity organizations within Allegheny County to find ways to make healthy living accessible for all by lowering fees and doing more to make themselves visible among lower income and predominantly minority communities.
And it's not just about making sure they're of a healthy weight either.
"All the evidence and research translates into all physically active girls do better in school, friendships and relationships," says Colaizzi of Girls on the Run. "They know how to handle life if they have the outlet of physical activity."
Alonna J. Carter is a licensed Zumba fitness instructor and a freelance writer. She specializes in health and wellness, genealogy and cultural commentary. She can be reached at alonna.carter@gmail.com.