Can Pittsburgh's schools learn anything from Fort Lauderdale?
The county-wide Florida district is among the nation's largest, with about as many second graders as Pittsburgh has total students, and they're more diverse, with students of varying cultures attending its more than 200 campuses.
But Broward County Public Schools saw the same problem we have here in Pittsburgh: An unmistakable underrepresentation of minority students considered to be "gifted."
More than a decade ago, the Florida district mapped students identified as gifted and found that in the more affluent areas, tons of kids seemed to make the cut. In the less affluent section, with larger black and Hispanic populations, not so much.
"Out west, it was a solid black line," said Zuzel Rodriguez, the district's curriculum supervisor for gifted and talented. "Out east, it was a dot here or there."
Instead of just letting teachers and parents figure out if students seem "gifted," the district in 2005 moved to universal screening, which means all 22,000 second graders get a chance to qualify for IQ testing.
Notably, diversity increased, and hundreds of students not previously considered gifted met the criteria for further evaluation, including large numbers of students of color.
What about Pittsburgh Public Schools? Are we missing an easy fix in a district where white students make up two-thirds of the gifted population, even though they account for only a third of the total student population?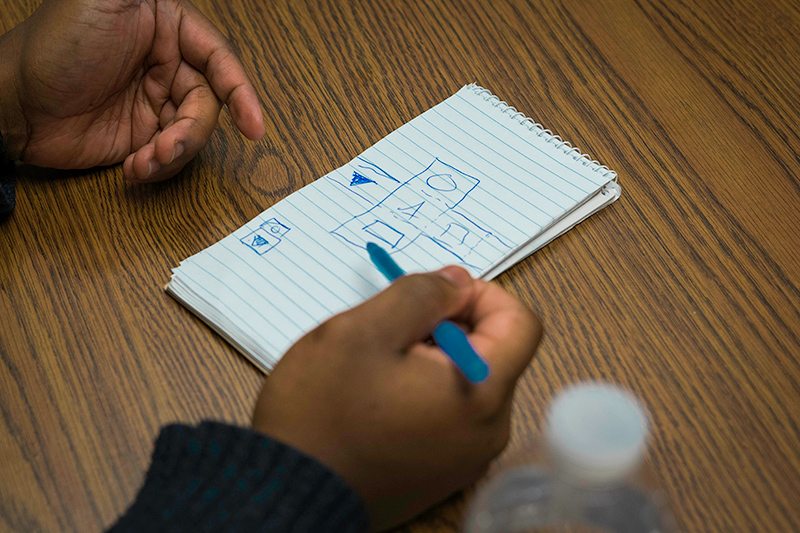 Or would an experiment on universal screening be too costly and risky, given that it's based on a test that some say is already biased against students of color?
Some think universal screening is an obvious fix to the inequality. Or at least something that needs to be tried.
"It makes no sense that there's three times as many white kids as there are black kids in our gifted programs," said James Fogarty, executive director of A+ Schools, an advocacy group that supports education equity.
Pamela Harbin, co-founder of the Education Rights Network, said there's no way to know if the kids in the gifted system – including her sons – actually belong there. Rather, she said the district's gifted center is disproportionately filled with kids whose parents pushed to get them tested.
"Do you really think that every child in the district has been identified?" Harbin says, adding that the answer is clearly "No."
The district owns up to the problem. Officials understand that such a gaping disparity between black and white is not acceptable, and they're taking steps to fix it.
Universal screening though? They're not sold on it.
What if helping hurts?
Kashif Henderson, gifted and talented coordinator for Pittsburgh Public Schools, said he's concerned a screening test could actually make the diversity problem worse.
He roots his hesitation on feedback he's heard from other districts who tried screenings but didn't see the improvement they'd hoped. He didn't recall which specific districts he'd heard from.
"We have to really look at it through an equity lens and not through things that make us feel good or comfortable," said Henderson.
As gifted coordinator, Henderson knows the population selected is far whiter than the rest of the district, and he's brought together an equity team specifically focused on reducing the disparity.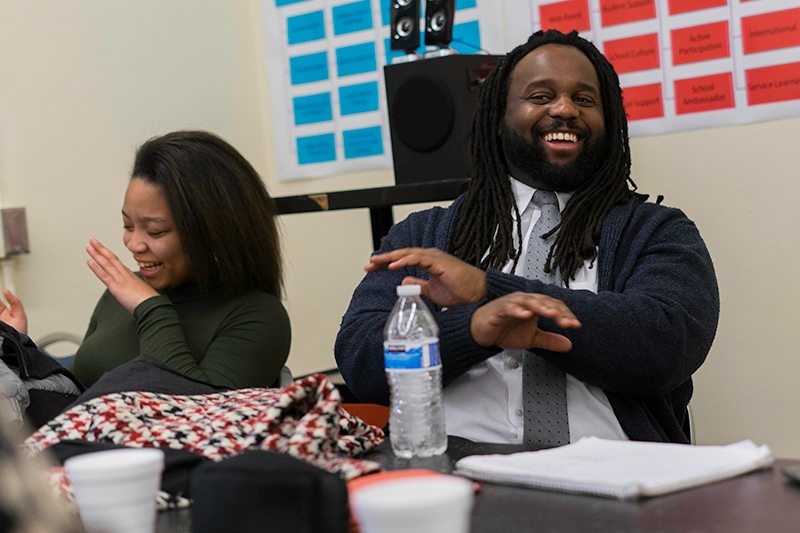 As a former teacher at Brashear High School, he knows firsthand that high-achieving students aren't included and that the gifted selection process has flaws.
The solutions just aren't always obvious.
At Obama Academy on Feb. 10, Henderson concocts an imaginary trip across the globe to explain testing bias.
He's describing the phenomenon to a trio of students in the African American Centers for Advanced Studies Council, a district-wide group made up of high-achieving black students who are considered gifted, along with those who are not.
If they all flew to China, he says, they'd be touching down in a place with a language they do not understand. Yet moving across cultures doesn't make them less smart.
"We're all illiterate at this moment," he said of the hypothetical trip. "Nothing to do with intelligence."
An exaggeration, sure, but he worries standardized tests put underrepresented students at a disadvantage by relying on the vocabulary of mainstream white culture.
Broward County addresses the bias issue by scoring initial screening tests differently for students in their underrepresented population. The idea is not to give non-gifted students a pass but to understand that the test might be wrongly excluding gifted students.
But bias isn't the only problem. What if a student struggles with test-taking in general?
High-achievers not included
Jahonna Lipscomb, a senior at Brashear High School, is president of the African American Centers for Advanced Study (CAS) Executive Council. She's a bright, hardworking student, and she isn't considered gifted because she didn't pass the test.
"I would always feel like I wasn't smart enough," said Lipscomb, 17.
She doesn't know why she didn't make it but said she often has testing trouble.
"I'll be in class, and I can understand all the material," Lipscomb explained, "just when it comes to the test, it just doesn't pan out well for me."
Four school years ago, the district opened high school honors courses to all students who qualify, not just those considered gifted.
The change means Lipscomb is no longer separated from gifted students in those higher level CAS classes. The change has improved equitable access among high school students, but it doesn't reduce disparities in elementary and middle school.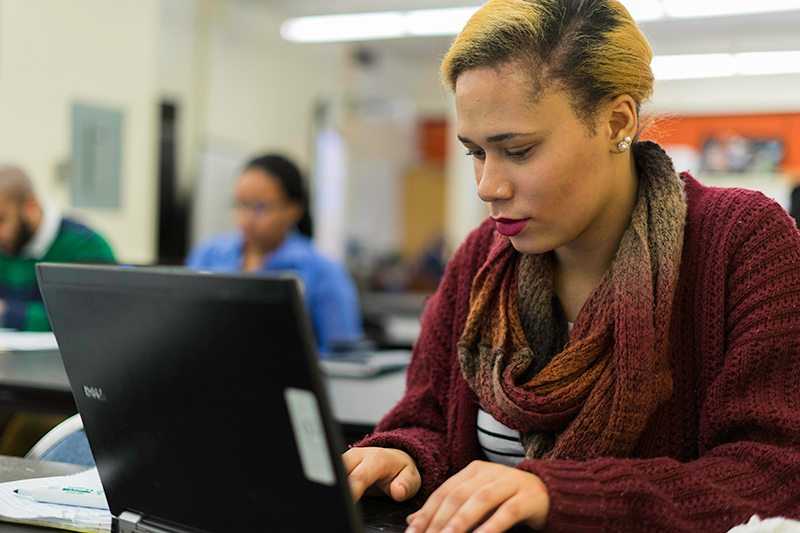 Henderson's team is looking for ways to improve equity overall. Rather than relying on a single IQ test, the district knows other factors need to be considered, including classroom performance, input from trained faculty and scores on other tests students are already taking.
Ciara Sing, a junior at CAPA 6-12 who identifies as multiracial, has been considered gifted most of her academic life. She noticed the racial disparities in the gifted center as an elementary school student. She attended a diverse school, but when she would go to the center, she noticed, "Oh, there aren't a lot of people from my school or who look like my dad."
As a junior, she feels pressure to work harder than other students just so people won't doubt her abilities, or won't doubt the future students who look like her.
Many non-white students share that sentiment, and it's something that not only applies to judgment from other students, but also from teachers.
Henderson said the district is specifically looking at new guidance for teachers on how to fairly recognize a student's "giftedness" regardless of skin color.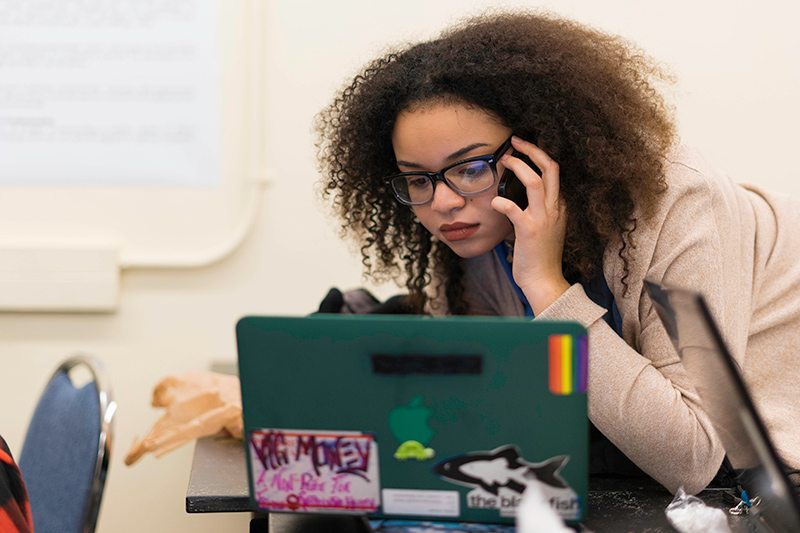 Solution or bandwagon?
What's one way to sidestep teacher bias? Universal screening.
David Card, an economics professor at the University of California-Berkeley, said the whole point of universal screening is to address the failings of teacher-driven selection.
"What we're really worried about is some kid who's very smart maybe not doing particularly well in course grades," said Card, who studied the results in Broward County.
In 2015, nearly a third of students who passed Broward County's screening test had limited English proficiency, and more than two-thirds of students who passed qualified for free or reduced-price lunch, exactly the populations the district identified as underrepresented.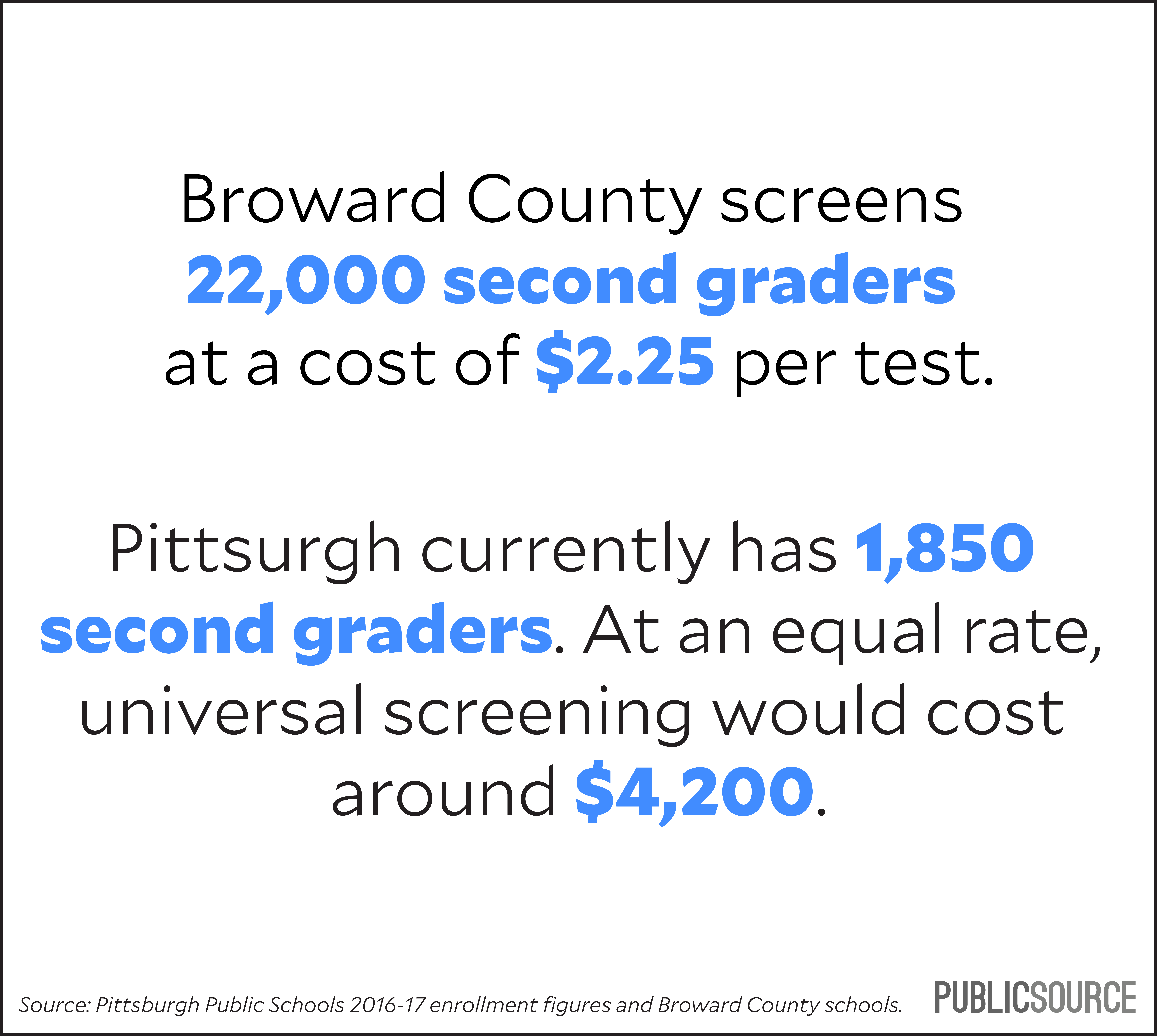 The cost per student is $2.25 for the screening test, Rodriguez said.
That cost only includes the test and not the evaluations done by a psychologist for students who show promise.
Would screenings work other places? Nothing works everywhere, Card said, but he's not aware of too many districts that have tried.
Henderson started the coordinator job in Pittsburgh last school year. He was more intrigued by universal screenings then, but now he's not sure if screenings will do enough.
"We're looking at all measures before we jump on the bandwagon," he explained.
Fogarty at A+ Schools said it's worth trying. Switch to universal screenings, pay attention to the results and make adjustments. If equity improves, there's success. If it doesn't, adjust the process.
Or else racial inequity stays the status quo.
"When we talk about gaps in student achievement and gaps in student outcomes," Fogarty said, "really what we're talking about is gaps in opportunity."
Reach Jeffrey Benzing at jeff@publicsource.org. Follow him on Twitter @jabenzing.